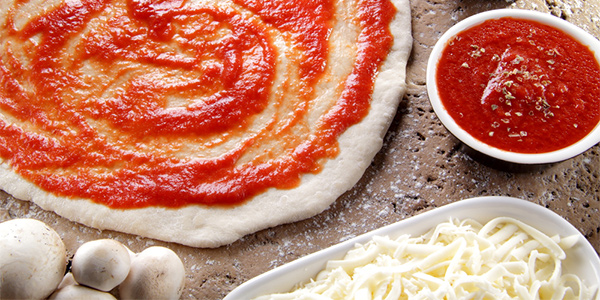 When it comes to frozen pizzas, Giovanni's Frozen Pizza knows that all sauces, crusts and toppings aren't always equal. That's why our business makes and freezes our pizzas to create an end result that tastes so good you'll never believe that it was once frozen.
The recipe for our premium, frozen pizzas was developed throughout our 20 years of experience in the pizza-making industry. We've tested and tasted it all, and ensure that only the best, highest-quality ingredients go into every pizza we make. From your first bite, you'll realize that our pizza tastes unlike any other frozen dish you've ever had. That's because we use our special recipes, thin crust and customizable toppings to deliver a uniquely delicious flavor.
As a family-owned business, we believe that fresh and frozen can go hand-in-hand to deliver a convenient and high-quality food offering for your customers. We work with the following types of clients and more to provide the best pizzas available:
Distributers: As a wholesale pizza provider, Giovanni's Frozen Pizza ships freshly made, frozen pizzas to grocery stores and other retailers to offer your clients a satisfying dining option for their families.
Businesses: Whether you're a pub, bar or restaurant, we support your business by providing a convenient menu option that doesn't sacrifice quality or flavor.
Schools and organizations: Giovanni's Frozen Pizza understands that students and staff alike deserve flavorful food to give them a boost during the day. We work with schools, college campuses and more to provide our delicious frozen pizzas.


Giovanni's Frozen Pizza makes each pizza unique by freshly slicing toppings, shaping the crust and mixing in our special sauce. From there, we freeze and ship your pizzas to the destination of your choosing. For more information on Giovanni's Frozen Pizza, or to place your order, contact our pizza experts by calling 218-829-8520today.