Get Creative with Our Specialty Pizzas
One of the best things about pizza is that there are countless ways to enjoy and serve it! In addition to the standard and customized pizzas offered by Giovanni's Frozen Pizza, our pizza wholesalers also create a wide range of specialty choices that give your customers a fun and fearless dining option.
For decades, we have crafted delicious wholesale specialty pizzas that get creative with how people enjoy their food. Whether we're baking a breakfast pizza with tasty eggs and sausage, or pizza fries that are ready to be dipped in marinara, no one can beat our innovative menu options. We even offer a cheese bread that makes the perfect gooey side dish! When you work with us as your wholesale specialty pizza provider, we make sure that there's a flavorful pizza option for everyone on your list.
In a few, straightforward steps you can unwrap our wholesale specialty pizzas, bake them in your oven and serve them to your customers or guests. It's really that simple! Clients and distributors throughout Brainerd, Garrison, Sylvan, Crow Wing, and Baxter, MN along with seven northern U.S. states are enjoying our high-quality pizza options, including the following:
Businesses:

 Pubs, bars, restaurants and more love having our specialty pizzas on their menus. Our creative options can help you serve your customers a memorable and delicious meal.

Retailers:

If you're looking for an innovative frozen option to add to your store's selection, our wholesale specialty pizzas make the perfect fit. Each product contains fresh flavors while offering convenient and portable packaging for busy customers.

Schools:

 

Our pizzas are a favorite with school concessions. It's a high profit item that will spice up your offerings at school events.
---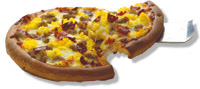 Breakfast Pizza Big, hot and great tasting little pizzas! We make these when you need a big meal in a big hurry! These babies are chuck full of everything you like for breakfast.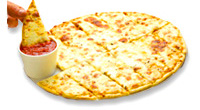 Pizza Fries We start with a perfect pizza crust, then… Add Garlic Butter, 3 Cheeses, Italian Seasonings & Parmesan. Molto Beni!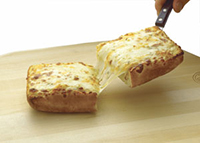 Cheese Bread Everybody Loves Cheese Bread! Sometimes your in the mood for just a snack. Giovanni's Cheese Bread hits the spot!
---
We'd love to create a wholesale specialty pizza just for your business needs! For more information on our offerings, contact the staff at Giovanni's Frozen Pizza today by calling 218-829-8520.