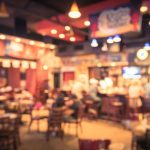 In the world of food and beverage establishments, the concept of happy hour has been around for ages. It's a time when patrons flock to their favorite bars and taverns to unwind and socialize, taking advantage of special deals on drinks and sometimes food. However, as a responsible bar or tavern owner, it's crucial to consider how you promote your happy hour specials. In this blog, we will explore the benefits of focusing on food specials instead of drink specials during happy hour and why it's not only good for your customers but also a wise business choice.
Promoting Food Specials Over Drinks
We've all heard the stories of someone leaving a drinking establishment, only to be involved in a legal problem due to an accident caused by excessive alcohol consumption. As a bar or tavern owner, you have a responsibility to ensure the safety of your customers and mitigate potential risks associated with alcohol consumption.
When you promote happy hour pricing on drink specials, it can be perceived as encouraging patrons to consume more alcohol during this time. In any legal proceeding, this perception can be used against you, showing a pattern of encouraging excessive drinking.
On the other hand, if you focus your happy hour promotions on food and snack specials, you're sending a clear message that your establishment encourages customers to come in for something to eat. This shift in emphasis can have a positive impact on the safety and well-being of your patrons while also safeguarding your business against potential liabilities.
The Responsible Business Choice
Being a responsible tavern owner involves paying attention to all the factors that could potentially put your company at risk. This includes training your servers to closely monitor a customer's state and promoting and encouraging the consumption of food and snacks in addition to drinks. It's not just a good idea; it's good business practice.
Introducing Giovanni's Premium Frozen Pizza
One ideal food offering for your bar or tavern during happy hours is our premium frozen pizzas. This choice is perfect for several reasons. It's single-serve, which means it caters to individual preferences, and it's ready to bake, making it a convenient and quick solution for your food offerings right up until the end of your establishment's open hours.
So, the next time your employee asks if a patron would like a drink, it doesn't take much more effort to ask if they would like something to eat. Our pizzas can be the bridge between an evening of drinking and a responsible dining experience, ensuring that your customers can enjoy a meal alongside their favorite beverages!
The Safety Aspect
By emphasizing food specials during happy hours, you are contributing to a safer and more responsible drinking culture. While patrons are enjoying their discounted drinks, offering them the option to order food can help mitigate the effects of alcohol on an empty stomach. Consuming food while drinking can slow down the absorption of alcohol and reduce the risk of intoxication.
Additionally, promoting food specials encourages your customers to have a balanced experience, focusing not just on the quantity of drinks consumed but also on enjoying a meal. This can lead to patrons staying longer, socializing responsibly, and potentially drinking less, reducing the risk of overconsumption and its associated problems.
Building a Loyal Customer Base
Focusing on food specials during happy hour can also help you build a loyal customer base. When customers see that you prioritize their well-being and offer a variety of food options, they are more likely to return and recommend your establishment to others.
Moreover, offering high-quality food can set your bar or tavern apart from the competition. Patrons will remember the delicious food they had alongside their drinks, making your place their preferred choice for social gatherings.
Elevating the Customer Experience
Happy hour is not just about discounted drinks; it's an opportunity to provide a memorable customer experience. By offering food specials, you can elevate the overall experience at your establishment. Patrons will appreciate the convenience of having a food option readily available, making it easier for them to enjoy their time without the need to leave for a meal.
Conclusion
In the world of bar and tavern ownership, promoting food specials during happy hours is not just a smart business decision; it's a responsible choice that prioritizes the well-being of your customers. By offering options like our premium frozen pizzas, you can ensure that your patrons have a safe and enjoyable experience while reducing the risks associated with excessive alcohol consumption.
Remember, a thriving establishment isn't just about drinks; it's about creating a warm and welcoming environment where customers can indulge in both their favorite beverages and delectable food. So, the next time you plan your happy hour specials, consider putting the spotlight on food – it's a recipe for success that will keep your customers coming back for more.
Got Questions? Let Us Help!
Welcome to Giovanni's Frozen Pizza, premium pizza manufacturer and distributor for seven states to date! With over 29 years experience in the pizza making industry, Giovanni's has been providing the best tasting pizza's with the most unique, delicious flavor. Giovanni's Frozen Pizza provides top quality products at the best prices to all of our distributors. Our sauce is what makes our pizza so unique; we use a special recipe thin crust, so that our pizza is 30% crust, and 70% toppings! Contact us today to learn more about what we can do for you!